LED Glow Lights
Known for their evergy saving and 50 000 hrs lifespan,LED grow lights are very ideal replacement for standard HID Grow Lights.There is very special feature,every diode is optimized to a more specific color of lights,offering you to customize the spectrum for both mushroom growth and flowering.Since the led grow lights is much less heat than old grow lights,there is few cooling systems  or needless.and then we can save the moeny for less power.
LED Grow Light Fixtures
These led grow lights fixtures is complete with the lighting systems ,which need from the vegetative state to flowering .It's very interesting and easy to handle,you can hang it up and then watch your plants growing.make your life better.
Led Grow Strip Light for Mashroom Farm.
In the first ,these grow strip lights are very flexible.It's easy to install for lots of application.Of course,grow led strip ligts are also very evengy-saving and long life span.Grow led strip lights is less heat and little space occupation,which can be used for mutivation stereo combination systems and good features to shorten the growth cycle of plants (mashroom )which can sell in the market in advance.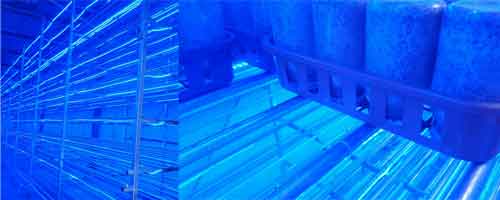 Produce Descripation
Color :Blue /Red (Red light, 610,630,670um; Blue light 450um, 470um)
SMD: 2835 /5050
Waterproof :IP65
Longth:15m-20m per watt (another size avaliable)
Voltage:DC12V OR DC24V
Easy Install,No glare,no interference and low electromagnetic radiation.
Green and enviromental protection,no mercury and other harmful substances.
In addtion,led grow strip light is not only energy-saving ,but also cheap price.It's  very worth for farm projects.